Chiropractic Booking Online in Toormina NSW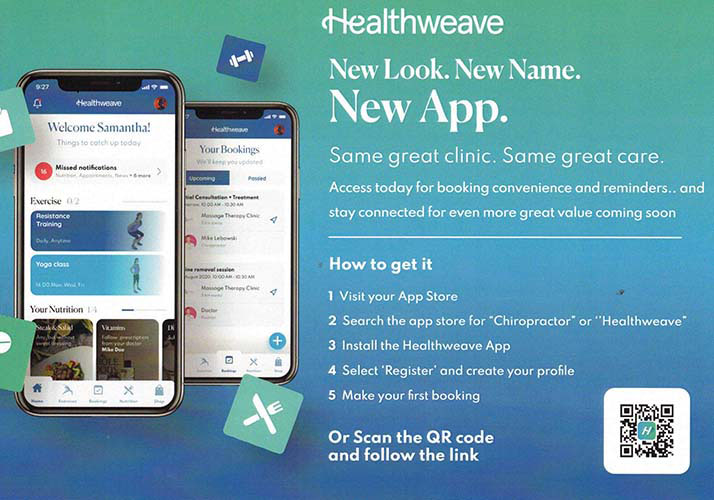 Book your Toormina NSW Chiropractor Appointment online
We have a new health and fitness APP for booking convenience.
It's simple to install and makes booking wherever you go so easy.
Step 1: Go to Apple Appstore or Google Play Store on your smartphone
Step 2: Search for "Chiropractor" or "Healthweave"
Step 3: Install the Healthweave app
Step 4: Select "Register" and create your profile
Step 5: Login and make your booking
Step 6: High 5 yourself for caring about your health
---
Download now and sign-up to manage your appointments!
OFFICE HOURS
---
Monday
8:30am - 6:00pm
---
Tuesday
8:30am - 6:00pm
---
Wednesday
9:30am - 5:00pm
---
Thursday
8:30am - 5:00pm
---
Friday
9:00am - 5:00pm
---
Saturday
By appointment only
---
Sunday
Closed